Yellowstone College Prep inspires, empowers, and invests in students to achieve their highest potential and fulfill their intended purpose.
We're hiring!
We're building an elite team of educators in Houston's historic Third Ward.
Are you up for the challenge?
"No significant learning can occur without significant relationships."
– Dr. James Comer
Yellowstone College Prep shares a single campus with Yellowstone Academy in the heart of Houston's historic Third Ward where we inspire, empower and invest in students to achieve their highest potential and fulfill their intended purpose.
We are dedicated to building leaders from 6th to 8th grade, growing to serve 12th grade students by adding a grade level each year starting in 2023.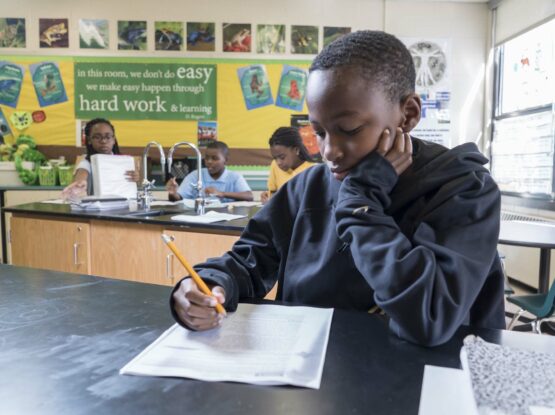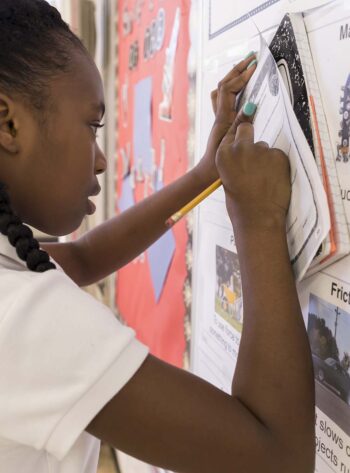 At Yellowstone College Prep, we build upon the proven best practices of effective community schools by connecting educators, families and community stakeholders for collective impact. Our program includes the following distinctions: 
A rigorous, college-prep curriculum enhanced by community classroom experiences for integrated hands-on learning and discovery. 

A robust volunteer model that brings together volunteers from the local community and across Houston to provide resources and opportunities that would otherwise not exist for our students. 

A high-impact parental engagement approach that positively contributes to student learning. 

A comprehensive set of student support services and extracurricular activities to ensure students are successful both in and out of the classroom.
Lionel Jellins
, Board Chair
Retired, ExxonMobil Corporation
Realtor, Keller Williams Realty
Co-founder, PetroLogistics LP
Executive Director, Hope for Families
Vice President, Radiant 7
Campus Policies & Procedures
Special Education and Student Support Services
All stakeholders are able to participate in the development, review, update, and implementation of the Local School Wellness Policy. Please contact Damon Gunn, Director of Campus Services, for more details.
Phone: (713) 741-8000 ext. 1104
Email: dgunn@yellowstoneschools.org
Information Regarding Bacterial Meningitis
In the 86th Legislature, HB 3884 required the Texas Department of State Health Services to create procedures for school districts to provide information relating to bacterial meningitis to students and parents. Click here to view the information »
Guidelines for the Care of Students with Food Allergies At-Risk for Anaphylaxis
Please review our Family and Student Handbook for information about food services and how to submit a dietary needs form.
Each school year, we are required to post on our website a summary of TEA's "Guidelines for the Care of Students with Food Allergies At-Risk for Anaphylaxis" (the "Guidelines"), as developed by the Commissioner of State Health Services.
The guidelines document includes information about how to:
Discuss federal and state legislation
Define and discuss a food allergy and anaphylaxis
Discuss the signs and symptoms of an allergic reaction
Discuss how to treat food allergies and anaphylaxis, and how to manage food allergies in the school setting
Identify students with food allergies at risk for anaphylaxis
Develop, implement, communicate, and monitor emergency care plans, 504 plans, or individualized health care plans
Reduce exposure risk through environmental controls
Provide training for school staff on food allergies, anaphylaxis, and emergency response
Review policy and procedures after an anaphylactic reaction
The Guidelines for the Care of Students with Food Allergies document is intended to serve as a reference and illustrative guide for local school boards or charter school leadership. It can be used to help create and implement school district policies and administrative regulations. This document should not serve as treatment guidelines for healthcare practitioners. Any portion of this document may be reproduced for educational purposes or policy development.
The document and other information can also be found by visiting https://www.dshs.state.tx.us/schoolhealth/allergiesandanaphylaxis/.
Website Accessibility
Yellowstone College Prep is committed to providing a web presence that is accessible to all individuals, regardless of ability or technology.


Let us know what you think
If you enjoyed using the Yellowstone College Prep website, or if you had trouble with any part of it, please send us an email at advancement@yellowstoneschools.org.