Yellowstone College Prep, nearly seven years in the making, is excited to welcome over 250 students to the newly remodeled campus. As a special welcome to our bright young students, we invited Yellowstone College Prep board members, community members, and faculty to cheer them on for their first day of school.
Executive Director Ryan Dolibois, led the back to school rally with uplifting words and a huge smile.
"Seeing everyone here supporting and cheering our students on as they make their way to class will empower and inspire their young minds," said Dolibois. "This is the network of support that will be cheering them on all the way through college."
Among our experienced and diverse leadership is Head of Schools Deidra Lawson who has a demonstrated history of positive results working in public education and over 15 years of experience as a teacher and administrator in Houston. Lawson has helped recruit a seasoned team of educators to join the Yellowstone College Prep team.
"At Yellowstone College Prep, we know that no significant learning can occur without significant relationships. In that spirit, we will show our students that all of us—parents, staff, and community supporters—are committed to their success," said Lawson.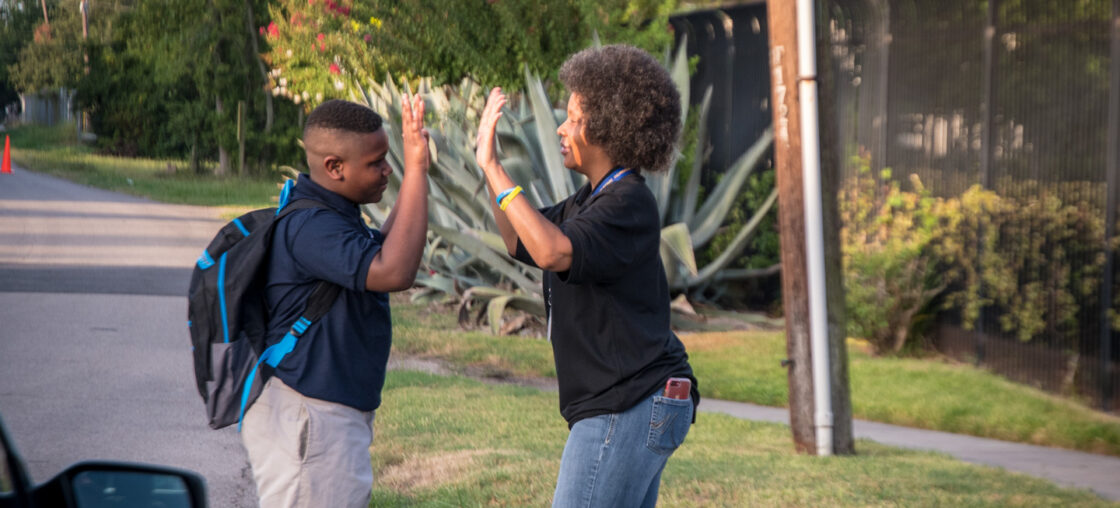 Our school opening is the first of many big milestones planned for Yellowstone schools. In the coming years, the boards for both schools have a vision to open a residence hall on campus where high school students could live during the week.