Give to Yellowstone College Prep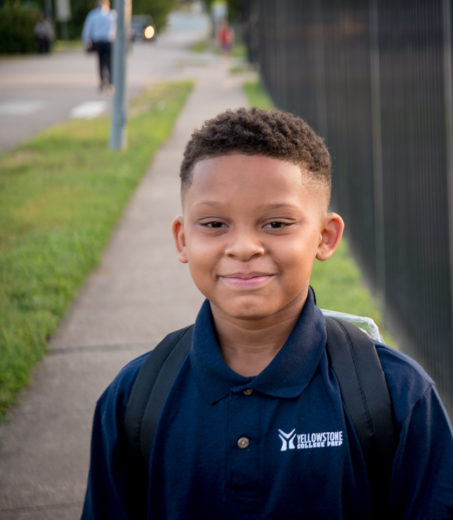 Making a Gift of Appreciated Securities to Yellowstone
When transferring a gift of appreciated securities to Yellowstone College Prep, please send through the school's brokerage account with US Capital Advisors.
DTC Number: 0226 (National Financial Services)
For credit to: 
Account Number: HSQ-018349
Account Name: Yellowstone Education Foundation
Broker Name: US Capital Advisors
Broker Representative: W. Douglas Masterson
(713) 343-0640.
Thank you for your gift to Yellowstone!
Prior to receipt by US Capital, please send Yellowstone a letter of transmittal that will confirm your gift (see the sample letter below). Please state in this letter the name of the appreciated securities and the number of shares to be transferred. You may email this to 

development@yellowstoneschools.org

or send it by fax to 713.255.4310.

The date the stock is received in Yellowstone's DTC account is the date of the gift. The value of the stock is determined by taking the average of the high and the low on the date of receipt into the account.

The securities will be sold no later than the next business day following date of receipt.

If you have any questions about how to transfer your gift, please contact Doug Masterson at US Capital Advisors, LLC at 713.343.0640.
Sample Letter of Transmittal
To: Yellowstone College Prep
From: Jane Doe
RE: Gift of Stock
Date: ___________________ 
Jane Doe is transferring _________ shares of _________________________________ stock to the Yellowstone Education Foundation through the school's DTC account 0226 at National Financial Services. 
 This gift is: (Please choose one) 
a fulfillment/partial fulfillment of a pledge

a general operationg/capital donation

going towards a fund designated to __________________________