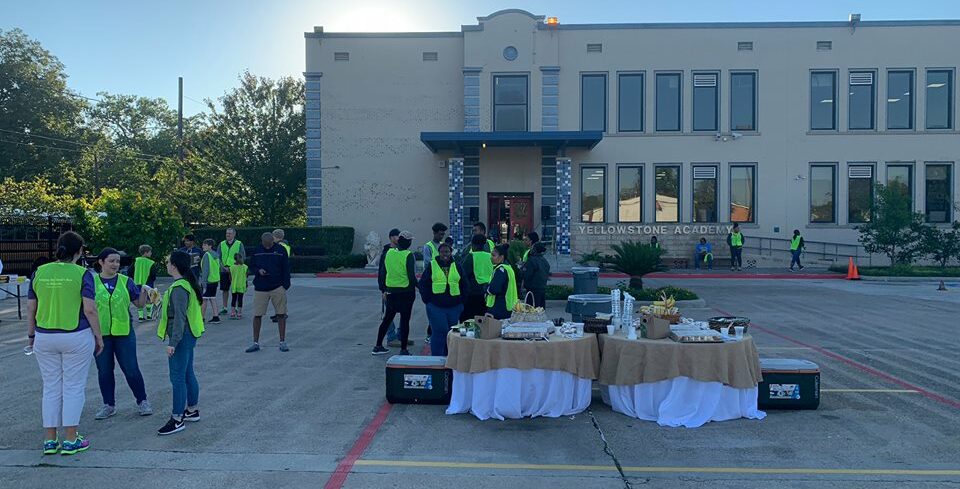 Here's a little-known fact – Yellowstone thrives on the support of our community. Each year, Yellowstone partners with hundreds of volunteers committed to enriching our students' education. It is the work of our volunteers, as tutors, mentors, and community and corporate sponsors, who ensure our students have the resources they need to achieve educational excellence each and every year -- and for that we are thankful!
But what about those outside our walls who may not be as fortunate? Or, the charitable organizations and nonprofits in our community lacking support or resources needed to achieve their mission or goals? Are there ways our school community can give back or pay the good fortunes forward?
Well, the answer is YES!
A Global Day of Giving
#GivingTuesday – November 27, 2018
On Tuesday, November 27th, 2018, charities, families, businesses, nonprofits and students around the world will come together for one shared purpose – to celebrate and encourage giving. This global giving event is called #GivingTuesday.
Known as the event that kicks off the charitable season, #GivingTuesday has become a movement that celebrates and supports giving when many focus on their holiday and end-of-year giving. And although it officially occurs on November 27 (this year), you can keep the giving spirit going through the end of the year and even into next year!
#GivingTuesday was created in 2012 by the New York City 92nd Street Y and the Belfer Center for Innovation & Social Impact, for the purpose of setting aside a day that's all about bringing people together around the values of service and giving back. While typically it's about making donations to a charitable organization or nonprofit, there are many ways to give that do not involve financial contributions – like that of your time and talents. And although #GivingTuesday has become an international event, one of the best ways to get involved is in your local community.
To learn more about #GivingTuesday or to find giving opportunities in the Houston area, please click here. If you are interested in learning about the various Student Engagement Opportunities or Volunteer Events occurring at the Yellowstone Schools this year – such as our Boxes of Blessings on December 8, please click here for more detail.
As we wrap up the Thanksgiving holiday and prepare for Christmas, let's pause to give thanks for all we have – but let us also think of ways to give back to those within our beloved community of Third Ward and the greater Houston area. As the saying goes, "Charity begins at home."