It's October! The month that ushers in cool autumn breezes and a host of fun and zany annual celebrations — like National Chocolate Cupcake Day and most notably, Halloween.
As whimsical, delightful, diverse, and inclusive many of the national October celebrations may be (and there are well over one hundred of them!) – there's one annual celebration that's equally fun, promotes civic engagement and gives back to the Third Ward community in a major way – and that is our very own Community Day of Service & Fall Festival!
Volunteers, service organizations, and Third Ward community members, came together Saturday, October 27, 2018, for our 3rd Annual Community Day of Service and Fall Festival. We engaged in service projects on the Yellowstone campus and around the neighborhood to beautify the community, plant flowers, and assist local organizations.
Students, faculty, parents, and community members conducted a block walk to pick up trash and give our community some Yellowstone TLC. We shared the love and visited Silverado Hermann Park Memory Care & Rehabilitation, Blue Triangle Community, Mary Olive Baptist Church, just to name a few.
"We have students, parents, volunteers, board members, friends, and folks that have been around Yellowstone since the very beginning and folks coming for the first time this morning," said Ryan Dolibois, Executive Director of Yellowstone Academy and Superintendent of Yellowstone College Prep. "This is a picture of what heaven looks like. We were listening to music this morning where it said God is doing a greater work – we all get to participate in that greater work today. I am so thrilled at the privilege and opportunity to serve and in that be served as well."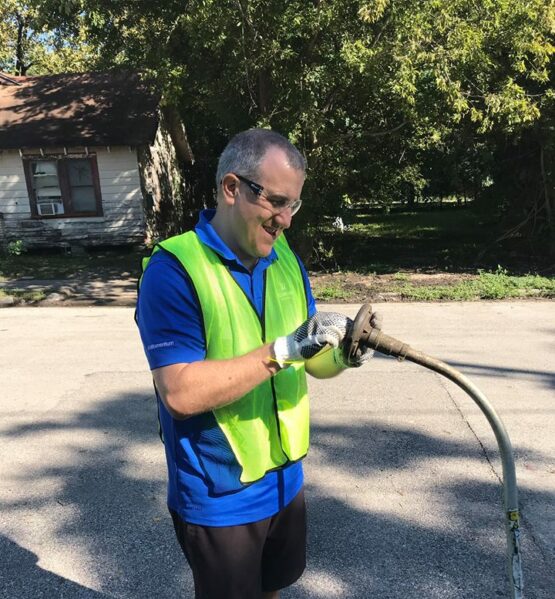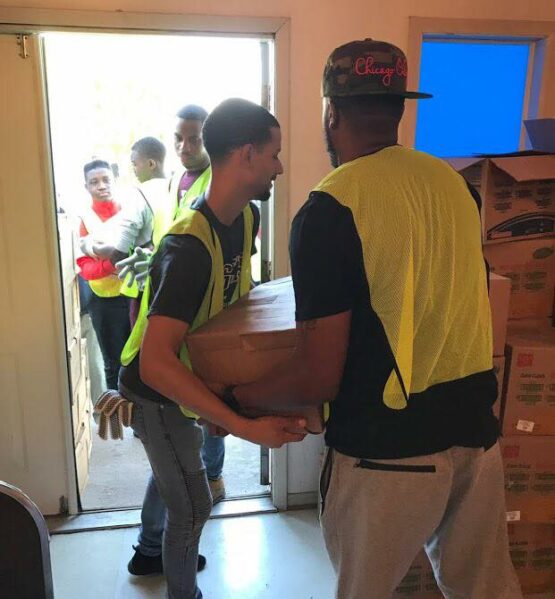 After a morning of hard work, we enjoyed the beautiful weather with a fall festival. It was a great afternoon of playing games, enjoying delicious food and community fun! If you missed this one and want to give back to Third Ward then plan to join us on March 2, 2019 for our spring Community Day of Service!